Lab Manager

---
Post-Doctoral Fellows

Jenna Gilchrist, Ph.D.

conducts research on the regulatory function of emotions, specifically self-conscious emotions, in sport and exercise contexts. Jenna also examines health behaviors among breast cancer survivors as well as the behavioral and psychosocial factors related to skin cancer prevention. She earned her PhD in 2018 from the University of Toronto (advisor: Dr. Catherine Sabiston). Her dissertation examined the role of pride in regulating sport and exercise behavior. Dr. Gilchrist plans to seek a tenure-track faculty position in the United States or Canada.
---
Graduate Research Assistants

| | |
| --- | --- |
| --- | Ashley B. Sanders received her BS and MS in Exercise Science from Colorado State University, where she studied low-dose interventions targeting physical activity maintenance in pre-diabetics. She is now in her second year of the Kinesiology doctoral program and in her second year with the Motivation Lab. Ashley recently received a two year fellowship through NIDA which allows her to research the relationship between physical activity and substance use in single vs polysubstance using college students. In her free time she hikes, trains for half marathons and enjoys cheering on the Nittany Lions football team. |
---
Undergraduate Research Assistants

Coming soon...

---
K Awardees (Mentoring Team)

---
Penn State Partners

---
External Partners

---
Recent Lab Alumni

Powered by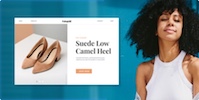 Create your own unique website with customizable templates.