Lab Manager

---
Post-Doctoral Fellows

Jenna Gilchrist, Ph.D.

conducts research on the regulatory function of emotions, specifically self-conscious emotions, in sport and exercise contexts. Jenna also examines health behaviors among breast cancer survivors as well as the behavioral and psychosocial factors related to skin cancer prevention. She earned her PhD in 2018 from the University of Toronto (advisor: Dr. Catherine Sabiston). Her dissertation examined the role of pride in regulating sport and exercise behavior. Dr. Gilchrist plans to seek a tenure-track faculty position in the United States or Canada.
---
Graduate Research Assistants

| | |
| --- | --- |
| --- | Ashley B. Sanders received her BS and MS in Exercise Science from Colorado State University, where she studied low-dose interventions targeting physical activity maintenance in pre-diabetics. She is now in her second year of the Kinesiology doctoral program and in her second year with the Motivation Lab. Ashley recently received a two year fellowship through NIDA which allows her to research the relationship between physical activity and substance use in single vs polysubstance using college students. In her free time she hikes, trains for half marathons and enjoys cheering on the Nittany Lions football team. |
| | |
| --- | --- |
| | Josh Cermak is a first-year graduate student in the doctoral program. Josh earned his BS in Psychology from The Ohio State University and his MS in Kinesiology from Bowling Green State University. Josh is broadly interested in human motivation in health behavior change, with a particular focus on physical activity and sedentary behavior. He hopes to create a program of research that will help create interventions and inform polices to help people become healthier, physically and mentally. Outside of the lab, Josh enjoys staying active participating in physical activities such as weight lifting, biking, and swimming. On the sedentary side, he enjoys watching sports and playing fantasy football. |
---
Undergraduate Research Assistants

Kelsey Bittel is majoring in Kinesiology with a minor in Psychology with an anticipated graduation date of Spring 2020. Kelsey joined the Motivation lab in Fall 2018. "I joined the lab to learn more about Exercise Psychology and the lab work that goes behind all the research." "During my free time at PSU, I am one of the coaches for the Penn State Club Swim Team and am also a member of the Kinesiology club." After graduation, Kelsey intends to go to graduate school to get her masters in either Exercise Psychology or Sport Psychologist.


Erin Holt is majoring in Kinesiology with a minor in Psychology. Her anticipated graduation date is May 2019. Erin started in the Motivation lab in 2016. She joined the research team to combine her two studies of interest with her passion of physical activity. As a Fitness Instructor at Penn State, helping people to get motivated to exercise one of her main interests. In addition to teaching classes, Erin is involved as a Penn State THON Captain and a member of the Schreyer Honors College. She enjoys the incredible amount of opportunities that Penn State has to offer. After graduation, Erin hopes to attend a Doctorate of Physical Therapy program and pursue a career in PT and research in the future.

| | |
| --- | --- |
| | Morgan Rader is majoring in Kinesiology with an anticipated graduation date of May 2020. Morgan joined the Motivation lab in August of 2018. I joined the Motivation lab because I have a strong passion for living a healthy lifestyle and am very interested in finding out why people are motivated (or not motivated) to lead an active life. At Penn State, I enjoy working out and taking fitness classes on campus. I also enjoy going to sporting events with my friends and supporting Penn States athletics. After graduation, Morgan intends to go onto nursing school and eventually practice as a nurse anesthetist. |
| | |
| --- | --- |
| | Allysa Tome is majoring in Kinesiology - Movement Science Option with an anticipated graduation date of May 2020. Allyssa joined the Motivation Lab in August 2018. She joined this lab because she enjoys living a healthy and active lifestyle. She in interested in studying what motivates someone to be physically active. Allyssa works as a Facility Attendant at the gyms aronud campus, is a member of the Delta Gamma sorority, and loves to attend F45 classes as part of her daily workout. She also enjoys going to the football games on the weekends to support the Nittany Lions. After graduation, Allyssa hopes to attend a Doctorate of Physical Therapy program and pursue a career in physical therapy. |
| | |
| --- | --- |
| | Elena Montenegro is majoring in Kinesiology with an anticipated graduation date of May 2021. Elena joined the Motivation Lab in Spring 2017 through the WISER/MURE/FURP program and, in November, will present some research of her own at the WISER/MURE/FURP Undergraduate Research Symposium. In her free time, she plays on the Club Field Hockey team, attempts new recipes, and cheers on the Penn State football team. After graduation, Elena hopes to go into pediatric occupational therapy. |
| | |
| --- | --- |
| | Josh Grunden is majoring in Kinesiology with an anticipated graduation date of May 2019. Josh joined the lab in January 2018. He joined the lab because he is interested in what motivates people to engage in physical activity and other health behaviors. In his free time, he is a member of the Kinesiology Club and the Health & Policy Administration. He is also a huge Penn State and New York sports fan. After graduation, Josh hopes to work in the healthcare field, preferably as an administrator in a hospital or large outpatient center. |
---
K Awardees (Mentoring Team)

---
Penn State Partners

---
External Partners

---
Recent Lab Alumni

Powered by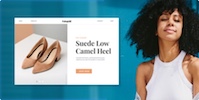 Create your own unique website with customizable templates.