Research
In my work, I investigate a range of questions around the themes of competence and health across the lifespan. Early work in the lab emphasized achievement motivation, with a particular focus on avoidance motivation during competence pursuits (e.g., fear of failure). In recent years, my focus has shifted toward understanding:

within-person fluctuations in motivation and health behavior, and
the influence of automatic motivation processes on health behavior.
Current research focuses on two important health behaviors: physical activity and sedentary behavior (i.e., sitting). These behaviors influence risk for non-communicable diseases such as breast and colon cancer, type-2 diabetes, and heart disease. Methodological innovation is prized in my group's work. As an example, the
Intraindividual Study of Aging, Healthy, and Interpersonal Behavior
(with N. Ram & A. Pincus) used smartphones to collect intensive longitudinal data on motivation, emotion, behavior, and health at multiple timescales in the natural contexts of everyday experience. Watch the video below to learn more...
The National Institutes of Health (NIH) announced awards for 11 Big Data-to-Knowledge (BD2K) Centers of Excellence on Oct 9, 2014. We're proud to be part of a team of researchers from 11 universities (Cornell Tech, Georgia Tech, Memphis, Michigan, Northwestern, Ohio State, Rice, UCLA, UCSD, UCSF, UMass) and Open mHealth that has been awarded a grant for an NIH Center for Excellence for Mobile Sensor Data-to-Knowledge (MD2K). You can find more details on our research agenda and the team on the MD2K website.

In our actUp projects, we are developing interventions that help people control the daily fluctuations in their motivation and behavior, and promote more automatic and effortless motivation for desired health behaviors. These interventions are designed for remote, daily delivery using mobile and electronic technology. In related work, we're investigating the effects of activity and inactivity on well-being and quality of life. Populations targeted in ongoing research include:
upper gastrointestinal cancer patients undergoing surgical treatment (funding: Penn State Social Science Research Institute [SSRI] and Penn State Hershey Cancer Institute),

insufficiently active and excessively inactive young and midlife adults (funding: Penn State Social Science Research Institute), and

college students who are insufficiently active, smoke, and engage in heavy drinking (funding: The Methodology Center supported by the National Institute of Drug Abuse grant P50 DA010075).
This work has been featured in a number of media outlets, including National Public Radio,Time, Washington Post, Fox News, Today Show, Globe & Mail (Toronto), Huffington Post, Prevention Magazine, Men's Health (to name a few). Listen to Healthbeat podcasts produced by the US Dept of Health & Human Services based on our findings concerning weekly changes in physical activity motivation (released March 26, 2012) and the feel-good effects of physical activity (released April 11, 2012).

For more information about my published work, please consult Google Scholar or Pubmed.
---
Research Opportunities

Please email for information about available research opportunities that are currently available for participants or research assistants.
Powered by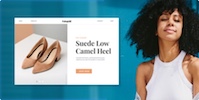 Create your own unique website with customizable templates.