For PSU Undergrads
Recommendation Letters
It is my pleasure to write letters of recommendation for students who impress me with their work in the classroom or laboratory. Please contact me with any requests for recommendation letters at least 2 weeks before the letter is due. Prepare a packet with any forms required for the recommendation, current copies of your resume and academic transcript, a copy of your personal statement (if you have one), and a summary of the program names/addresses/deadlines. Please also complete this form to help me to write a more detailed letter for you. Finally, I will ask that you waive your right to review the letter of recommendation - I will decline to write letters if you choose not to waive that right. The reason for this request is that I want the recipient to feel completely confident that the letter is a candid assessment of your qualifications, and I prefer not to invest time on a letter that will not be taken seriously.
---
Opportunities for Gaining Research Experience
Undergraduate research experiences are extremely valuable opportunities for professional development while you are a student. Students who work on research in the lab can gain experience with participant recruitment/enrollment, data collection, data management, and a variety of administrative tasks within the lab. Students who demonstrate exceptional commitment to their work and make an intellectual contribution to a project may be invited to present findings at research conferences or to be co-authors on publications.

These experiences typically last 1-2 semesters but some students have worked in the lab all four years of their undergraduate careers. A limited number of spaces are available in the lab each semester. All students are welcome to apply but preference will be given to conscientious students who have a GPA > 3.0, a strong interest in graduate school, and demonstrated interpersonal/communication skills.

Interested students should complete and submit an application (with a resume and academic transcript). Space is often limited so interested students are encouraged to apply early to ensure that they receive full consideration. Students who are accepted into the lab will need to complete the online IRB Basic Training on the Protection of Human Participants.
---
Courses Taught
H&HD 297S - Dynamics of Health & Human Development
KINES 321 - Psychology of Movement Behavior
KINES 427 - Developmental Sport & Exercise Psychology
KINES 428 - Motivation & Emotion in Movement
KINES 429 - Psychology of Sport Performance
KINES 590 - Kinesiology Colloquium
KINES 594F - Research Readings

Powered by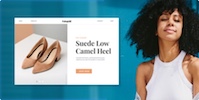 Create your own unique website with customizable templates.