The goal of my research program is to apply motivation theories to make behavior change less effortful and more enjoyable.

Over the course of my career, I have investigated a range of questions related to competence and health across the lifespan. Early studies emphasized achievement motivation, with a particular focus on avoidance motivation during competence pursuits (e.g., fear of failure). More recently, my focus has shifted toward understanding:

within-person dynamics in motivation and health behavior, and
the influence of automatic motivation processes on health behavior.

Current projects focus on modifying movement-based behaviors (physical activity, sedentary behavior [i.e., sitting]) and fluid intake. Movement-based behaviors influence risk for a variety of non-communicable diseases such as breast and colon cancer, type-2 diabetes, and heart disease. Fluid intake is important for preventing the recurrence of stones in patients with urolithiasis.
Powered by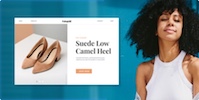 Create your own unique website with customizable templates.