About Me
I am a Professor of Kinesiology and (by courtesy) Human Development and Family Studies at The Pennsylvania State University. I am also an Adjunct Professor of Preventive Medicine at Northwestern University's Feinberg School of Medicine (Chicago, IL). I have worked at Penn State my entire career with the exception of 2014-2015 when I worked as a Professor and Deputy Director for the Division of Behavioral Medicine and the Center for Behavior and Health (Institute for Public Health & Medicine).

Educational Background
Ph.D., University of Utah (2000)
M.S., University of North Carolina at Chapel Hill (1996)
B.A., University of North Carolina at Chapel Hill (1994)
Honors & Awards
Dorothy V. Harris Early Career Award, Association for Applied Sport Psychology (2004)
Prince de Merode Award, International Olympic Committee (2002)
Sport Psychology Registry, U.S. Olympic Committee (2002)
Friend of Academic Advancement Programs, Penn State Office of the Vice-President Provost for Educational Equity (2002)
Certified Consultant, Association for Applied Sport Psychology (2001)
Phi Kappa Phi (1999)
Selected Professional Activities & Accomplishments
Consistent stream of peer-reviewed publications (90+) and national/international presentations (100+)
Track record of NIH funding (PI unless noted otherwise)
*Tools for articulating within-person dynamics of interpersonal interactions (NIH RC1 AG 35645, co-investigator)
*Coach training to promote youth social development (NIH R03 HD42535)
*Individual difference regulation of interpersonal fields (NIH R03 MH65230)
Editorial Board Memberships (active): Assessment; International Review of Sport & Exercise Psychology; Journal of Sport & Exercise Psychology; Measurement in Physical Education & Exercise Science; Psychology of Sport & Exercise, Sport, Exercise and Performance Psychology
Prior editorial service included stints as Managing Editor for Translational Behavioral Medicine (2014-2015) and editorial board member for Group Dynamics, and the Journal of Applied Sport Psychology.
Guest Reviewer for over 45 scientific journals

Powered by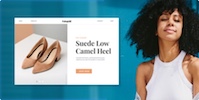 Create your own unique website with customizable templates.